GECO 1.7-9X44I: THE HUNTING ALLROUNDER – GECO Novelties 2021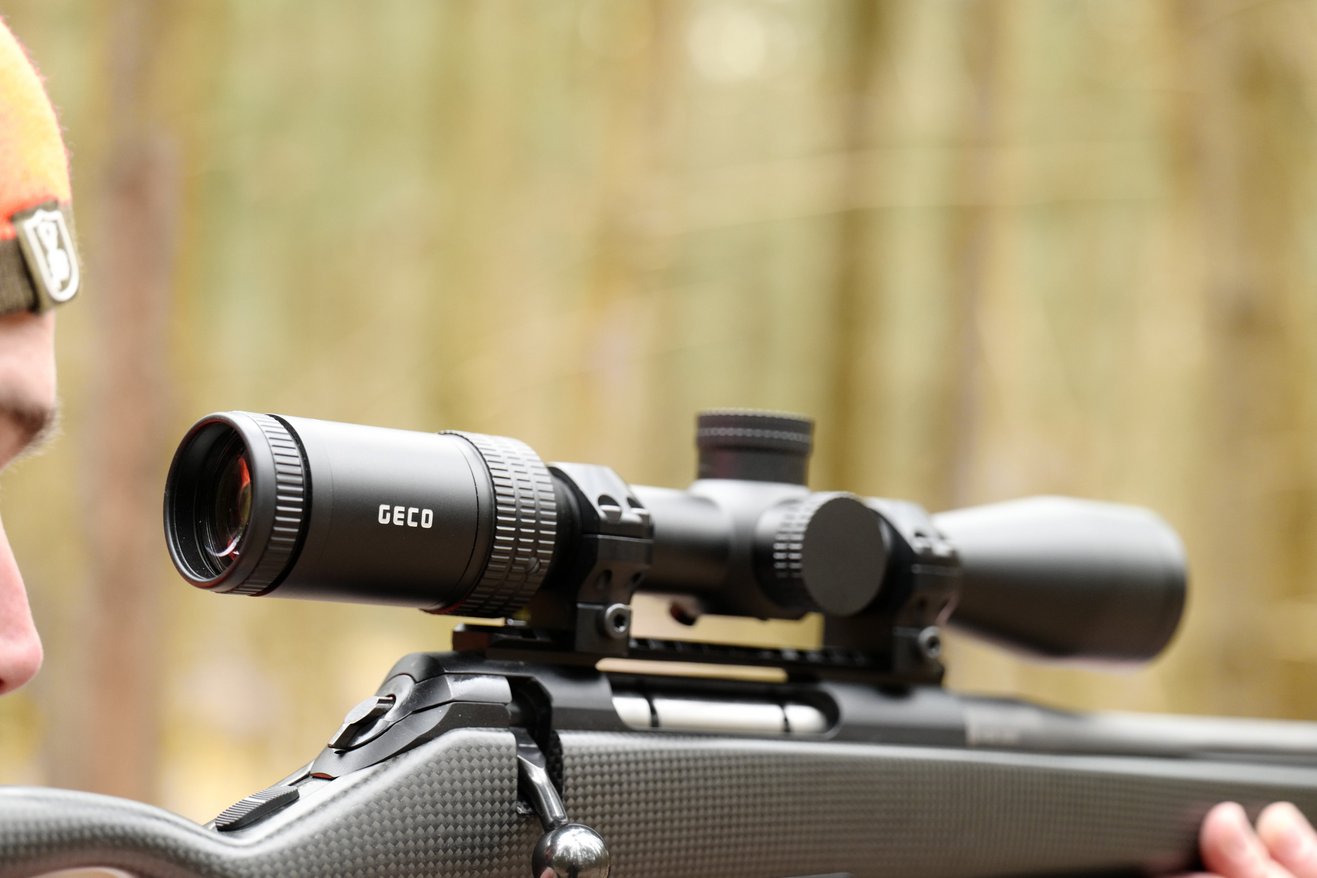 GECO offers a wide range of riflescopes for practically every imaginable need, situation and application from tracking to hunting, from a blind to driven hunts, from daytime to dusk and even nighttime hunting. The range includes riflescopes with 3x, 4x and 5x zoom, leaving little to be desired.
In order to complete the series, GECO launches in 2021 the universal hunting riflescope GECO 1,7-9x44i.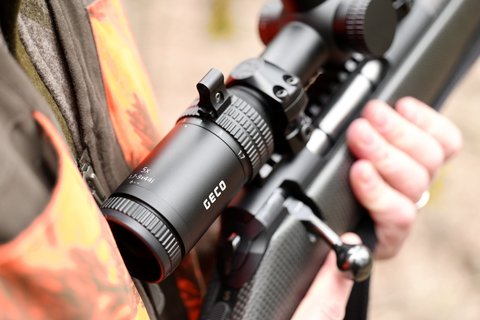 UNIVERSAL RIFLESCOPE: GECO 1,7-9x44i.
GECO is adding the GECO 1,7-9x44i universal rifle scope to round off its impressive portfolio of high-end products. The zoom factor and field of view enable flexible uses from driven to blind hunting.
The GECO 1.7-9x44i is characterised by its compact and lightweight design. Boasting an objective lens diameter of 44 mm, it copes well even when hunting in twilight and remains extremely easy to handle, even with a mounted attachment.
Features:
illuminated reticle
toolless zeroing of the turrets
Available from Q2 / 2021.
back