Novelties 2022: GECO STAR now available in the popular classic 9,3x62
GECO HAS ADDED THE GECO STAR IN 9.3 X 62 (16.2 G) CALIBRE TO EXPAND ITS WORLDWIDE LEAD-FREE PORTFOLIO WITH A POWERFUL CARTRIDGE FOR MEDIUM-SIZED TO HEAVY GAME.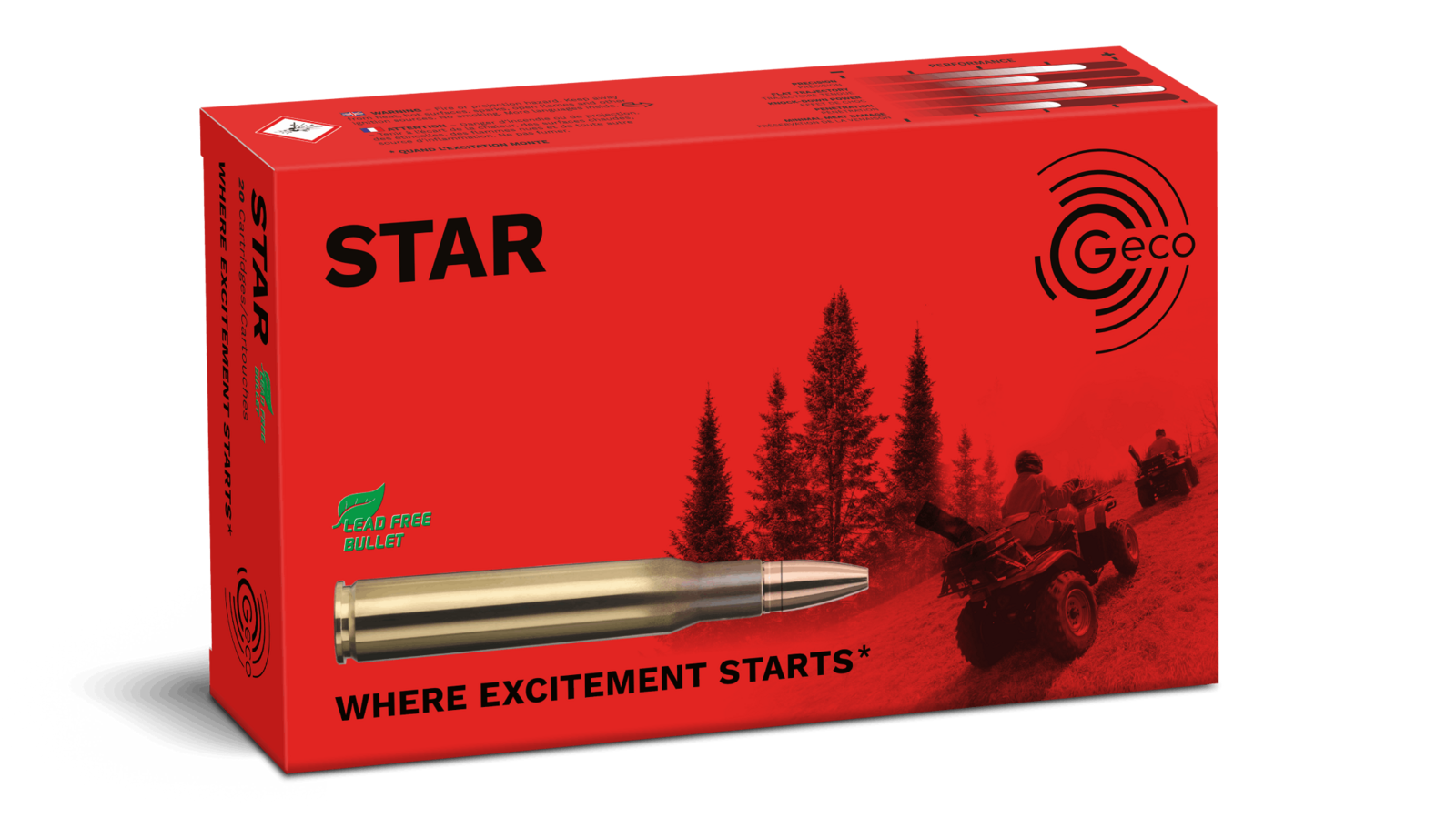 The lead-free deformation bullet GECO STAR is one of the ammunition brand's most recent devel-opments. Engineered for optimised inherent accuracy, it delivers maximum penetration with a high residual weight. It is equally distinguished by its good preservation of the game meat.
The GECO HOLLOW POINT guarantees safe deformation at all hunting distances.
The GECO GROOVES ensure maximum accuracy and optimised ballistics.
The GECO COPPER CORE delivers maximum penetration and quick knock-down.
Available from Q2/2022:
2426117 GECO STAR 9,3x62 16,2g/250gr
back