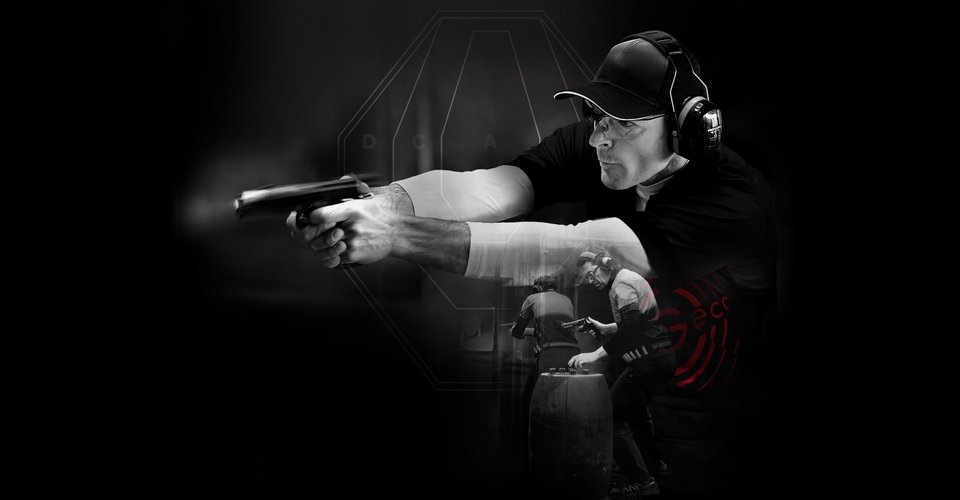 4 LETTERS THAT STAND FOR ACTION
About IPSC
It is not just because of the four-letter abbreviation that the richly traditional German ammunition brand GECO and the comparatively young world umbrella organisation "International Practical Shooting Confederation" (IPSC) are well matched.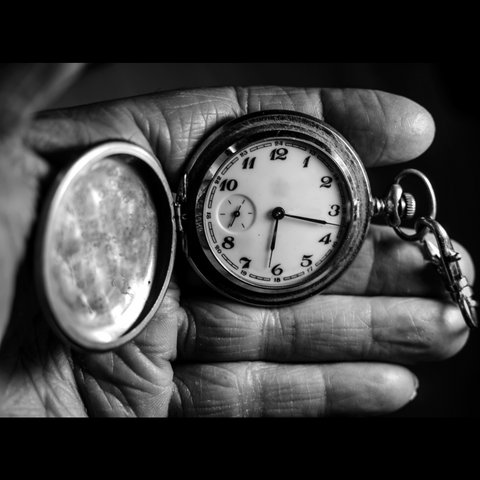 THE BIRTH
OF PRACTICAL PISTOL SHOOTING
The early pioneers, first and foremost Lt. Col. John Dean "Jeff" Cooper (10/05/1920–25/09/2006) and his men from the US Marines like Jack Weaver, Ray Chapman, Thell Reed, Eldon Carl, John Plahn and Bruce Nelson, would never have dreamed that their style of "practical shooting", which they developed and propagated in a small, tight-knit group in North America, would conquer the whole world and now would be practised assiduously by over 200,000 active shooters in 108 nations from Andorra to Zimbabwe.
But let's start at the beginning: Lieutenant Colonel Jeff Cooper and his friend, Marine Corps Officer Howie Taft, took the first steps to develop practical pistol shooting in Quantico, Virginia, after the Second World War and the American involvement in the Korean conflict. Cooper, who studied and taught history in Bear Valley, California, after his military career, organised the first competitions there in 1957, which rightly considered the birth of practical shooting. Participants in these early competitions usually competed with the Colt Single Action Army Revolver from 1873. The competitions were classic man-on-man matches with quick draws and instinctive shooting from the hip.
Among the earliest enthusiasts was a young Los Angeles County Deputy Sheriff named Jack Weaver, who was astonished at the high miss rate with the large-calibre handguns in one-handed shooting over relatively short ranges. He was determined to find a way of achieving reliable accuracy even over longer distances, while maintaining maximum recoil/muzzle flip control in rapid bursts of fire. His efforts culminated in the introduction of a two-handed shooting position at eye level with the shooting hand extended and the supporting arm bent, which eventually went down in history as the "Weaver Stance". But this is considered very outdated according to modern insight, and most of today's top-level IPSC shooters practice a pure form or modified variants of the "Isosceles Stance", a two-handed shooting position in which both arms are held straight. Several clubs from southern California came together in 1961 to form the Southwest Combat Pistol League (SCPL) and organise regular competitions, making it the oldest organised association in the practical shooting world.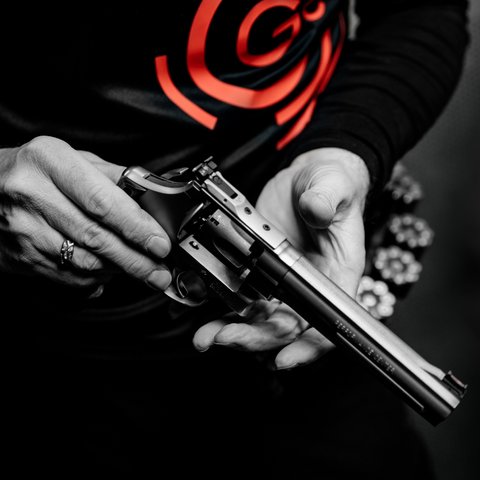 STILL MAKING NOISE,
50 YEARS LATER!
The world umbrella organisation was established in May 1976 in Columbia, Missouri, during the International Combat Pistol Conference. There were 40 founding members from all over the world, among them Ken Hackathorn, Ray Chapman, Dick Thomas and Raul Walters. But the association and its members split into rival camps during the early years of its existence.
While the majority of shooters were mainly interested in competitions, rankings, trophies and prizes, Jeff Cooper had other things in mind. He continuously analysed the varying shooting techniques, stagetactics and equipment in order to check their suitability for realistic combat scenarios.
Ray Chapman, crowned world champion at the first IPSC World Shoot 1975 in Switzerland was the patron of IPSC shooting, and his followers/students at the Ray Chapman Academy of Practical Shooting in Columbia, Missouri, were dubbed "Gamesmen".
By contrast, the hard liner Jeff Cooper and his followers at the Gunsite shooting academy in Paulden, Arizona, were given the nickname "martial artists". The curriculum at the Gunsite Ranch mainly consisted of combat techniques for military personnel, police officers, security staff and civilians concerned with self-defence. Over the following years, however, athletes such as US legends Rob Leatham and Brian Enos not only triumphed at competitions due to their dedication to training, modern concepts and meticulous upgrading of firearms and competition equipment, but also steered the IPSC association structure and organisation in the direction of sport shooting. The supporters of highly realistic combat shooting increasingly surrendered their former dominance, which, among other things, led to the establishment of the International Defensive Pistol Association (IDPA) in 1996. But (often astonishingly ignorant) critics from the political world and popular media took the mere establishment of this association as apparent proof that modern IPSC shooting is a supremacist, technicised, high-performance sport that has nothing in common with anti-terror training or urban warfare.
GECO DTX: The perfect training bullet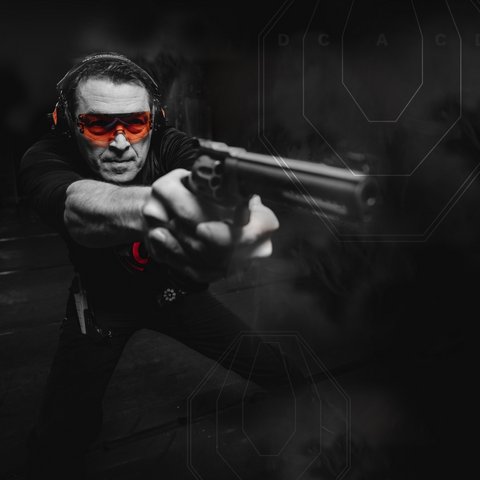 Let's now take a look at the principles of modern, dynamic sport shooting, which were originally developed in the United States and have been officially represented and organised by the Association of German Sport Shooters 1975 (BDS) since 1990. The Latin motto "Diligentia, Vis, Celeritas" (accuracy, power and speed) reflects the great demands upon an IPSC shooter. Apart from the other "action" sports shooting competitions like the Bianchi Cup, the Steel Challenge and Cowboy Action Shooting (also the moderate variant at PPC/1500), IPSC is the only form of sport shooting in which the weapon is drawn from the holster ready to fire on the start signal.
Security is of course the top priority, as contestants progress through the stage carrying a locked and loaded firearm under time pressure. In Germany, this means that potential entrants must complete a theoretical and practical safety and rules test (SuRT) in order to be allowed to take part in the sport. Each competitor is also accompanied through the stage by a Range Officer (R.O.) who gives the starting signal, ensures safe firearm handling and monitors any infringements of the rules. They are also among the officials responsible for recording the scores. Incidentally, the competition judges are organised within their own training and education association (International Range Officers Association; IROA), whereby the German range officers are also active in the German Range Officer Institute (GROI).
But back to the crux of the matter:
What is IPSC shooting?
Broadly speaking, shooters wait for a starting signal – usually a beep or a stopwatch/shot counter (timer) – and are then asked to perform a known task. The objective is to shoot at multiple targets as quickly as possible in order to score the highest number of points. Clean hits are weighted higher than the speed of shooting, and accuracy improves automatically based on continuous training and competition experience. Lightning fast shooting that misses looks spectacular but yields no points! Scoring is calculated by dividing the hits made by the time elapsed from the start signal until the last shot.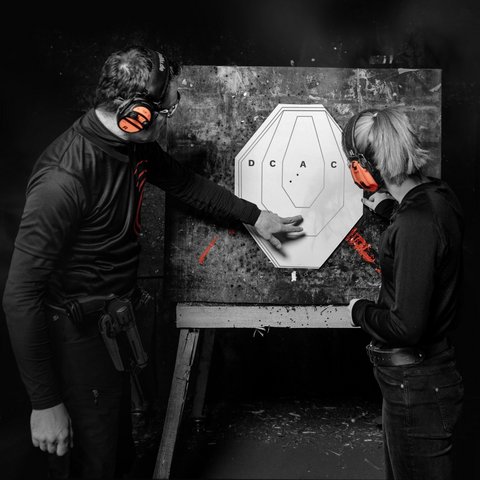 POINTS ÷ TIME = HIT FACTOR
The result dividing the hits by time yields what is known as the "hit factor", which is the shooter's score for the specific task (COF; Course of Fire or Stage). The higher the hit factor, the better the result. The shooter with the highest hit factor is awarded 100 percent of the available points for this exercise. All other shooters receive a percentage of points that is equivalent to their hit factor relative to the score achieved by the best shooter. Targets mainly consist of the "IPSC Target", a cardboard disc in standard or miniature size.
The targets are divided into "A" (Alpha), "C" (Charlie) and "D" (Delta) hit zones and are assigned different point values, depending on the calibre power used by the shooter. "A" hits in the centre are always awarded the full 5 points, while hits in the peripheral "C" and "D" zones receive 4/3 points and 2 points/1 point, depending on the power level of the ammunition according to "Major Factor" or "Minor Factor" scoring. The major or minor factor used for scoring is calculated based on the ammunition's bullet weight and velocity and is determined by the following formula:
BULLET WEIGHT (IN GRAINS)
x BULLET VELOCITY (IN FEET PER SECOND)
÷ 1.000
= FACTOR
One grain (gr) = 0,0648 grams
One gram = 15,432 grain
One foot per second (fps) = 0,3048 metres per second (m/s)
One m/s = 3,281 fps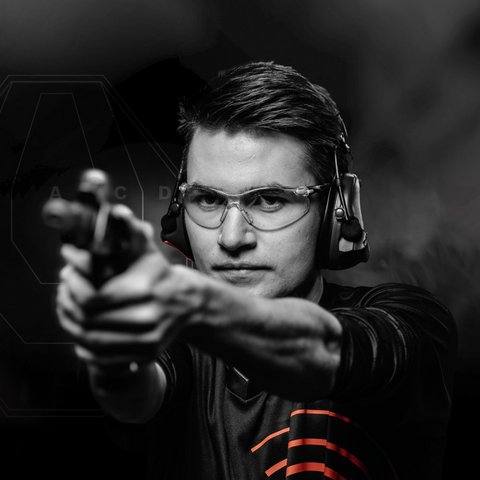 Nowadays, major competitions feature a balanced mix of short courses with a maximum of 12 rounds, medium courses with a maximum of 24 rounds and long courses with a maximum of 32 rounds. Besides the standard IPSC cardboard targets in standard and miniature sizes – which are also cut/halved as pendulum and barrel targets for use in static and moving set-ups – shooters also aim at differently sized steel cap targets (IPSC Classic Poppers with a height of 85 cm and IPSC Mini Poppers with a height of 56 cm) and round steel pates (with a diameter of 20 cm or 30 cm) or square steel plates (in 15x15 cm or 30x30 cm).
Two shots are usually discharged at each cardboard target, although one should be enough to topple steel discs and contestants are always allowed to take an additional shot if they think they have missed or would like to improve a poor hit. What makes IPSC sport shooting so gripping is that the matches always feature new, varied and demanding stages. Competition exercises are never repetitive, which prevents any emergence of boring routine. What's more, a "freestyle" spirit pervades IPSC sport shooting, so contestants can pick from several potential ways to complete a stage, depending on their personal marksmanship skills.
In other words: competitors can climb up the ranking with some brains and ingenious stage planning, proving that IPSC is also a "dynamic mental exercise". Experienced, top-level shooters can already analyse the stage perfectly after a short inspection ("walk through") with the group of shooters ("squad) a few moments before the "hot" start. They know exactly where they will adopt shooting position and how they must align their bodies with the target, where they will switch magazines and which targets are particularly tricky. These ones require their complete concentration to discharge a clean shot / check the sight picture.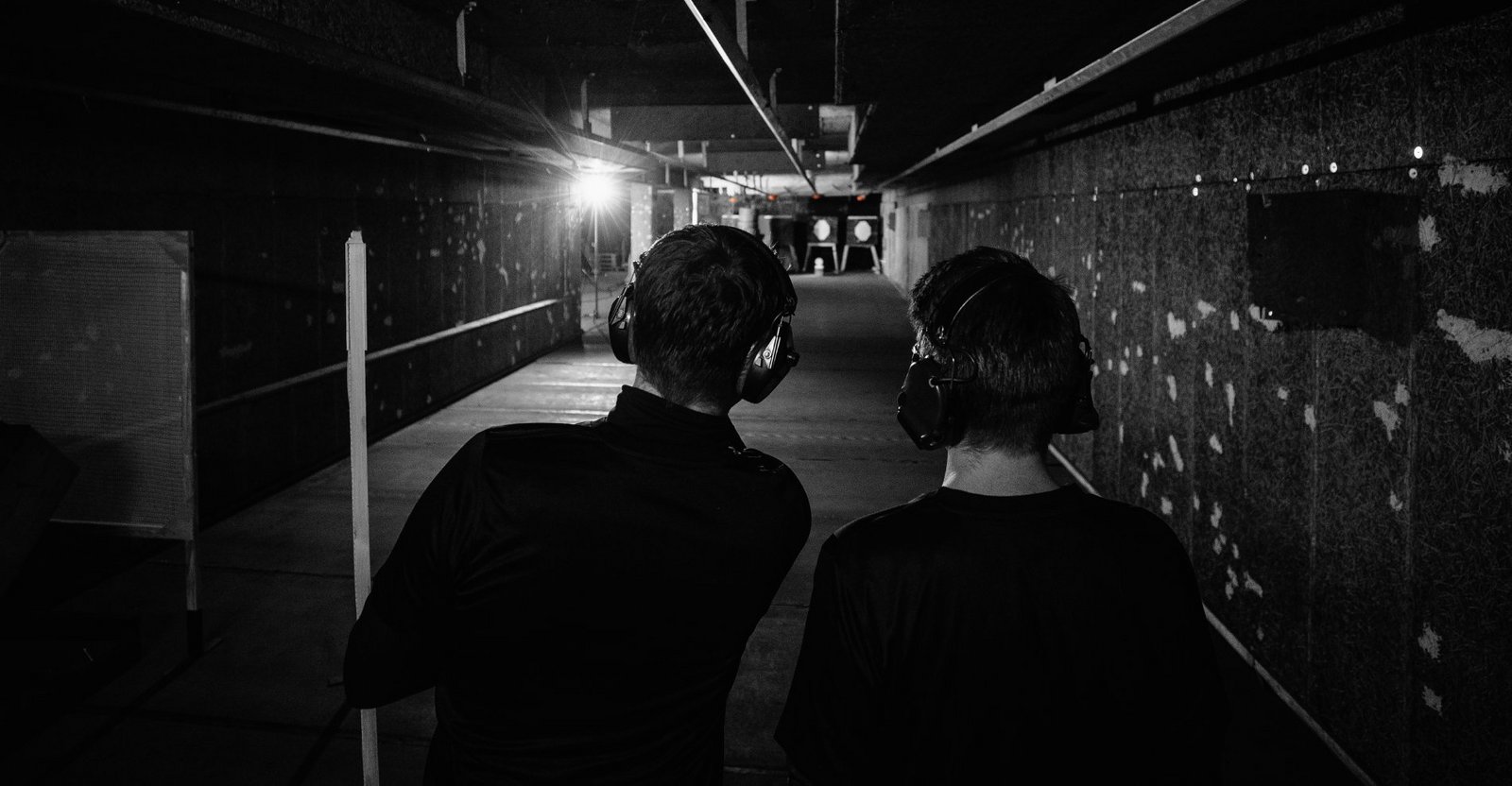 Here are some pointers to help laypersons understand what it takes for IPSC shooters to perform well: In the standard IPSC exercise named "El Presidente", three targets are suspended next to each other at the same height, and the shooter must decorate each one of them with two hits, change the magazine and then put another two hits into the discs. This means 12 shots in total and one magazine change for a perfect score of 60 points.
Eric Grauffel from France, currently one of the best IPSC shooters on the planet and seven-time IPSC Handgun World Champion, completed this exercise with a perfect score in just 3.48 seconds, shooting from a distance of 10 metres with his Open Division pistol!
You can find out more about the current international IPSC sporting rules for handguns, carbines, rifles and shotguns on the official IPSC website.
All match commands are issued in English, as IPSC shooting is an international sport. But don't be put off: they are easy and quick to memorise. IPSC shooters are a communicative bunch who enjoy talking shop, so you should just visit a competition and be inquisitive enough to ask questions. You will be surprised how fast you will make contacts and astonished at how much you will learn!
AMMUNITION FOR MATCH WINNERS
GECO is the official ammunition supplier of many past and future major IPSC events such as European and World Championships.
GECO is committed to the world of dynamic sport shooting far beyond its portfolio of specialised ammunition. Besides its organisation of – and committed participation in – many events, the company also provides five top-level IPSC shooters from various European countries with generous support. In addition, GECO provides the name for the prestigious IPSC Level III competition, the GECO Masters in Germany.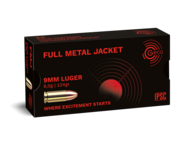 GECO FULL METAL JACKET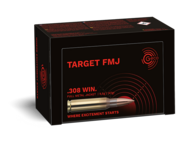 GECO TARGET FMJ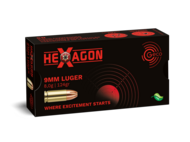 GECO HEXAGON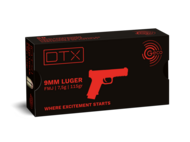 GECO DTX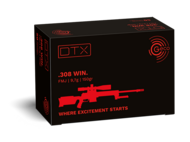 GECO DTX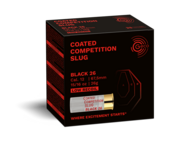 GECO COATED COMPETITION SLUG BLACK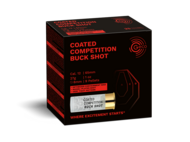 GECO COATED COMPETITION BUCK SHOT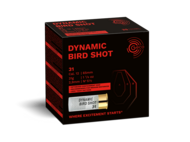 GECO DYNAMIC BIRD SHOT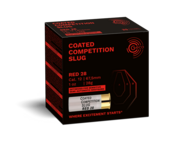 GECO COATED COMPETITION SLUG RED