A hunter's badge of honour ...
Hunting is not just a craft – it also presents ethical questions, at least for Benedikt:
"Acting professionally and adopting a sustainable approach to managing our local game are incredibly important to me."
This also means that you occasionally pass up an opportunity. As a bloodhound handler, the 36-year-old knows what he is talking about. He was active in the BJV Kronach tracking ring and other organisations from 2016 to 2020, always accompanied by his Alpine Dachsbracke "Ally", which he has used for tracking since 2013. He remains involved in a personal capacity to this day.
GECO PLUS – The powerful hunting bullet.
This aspect of his hunting life is also reflected in the choice of bullet. "The GECO PLUS always keeps me on the safe side in regard to accuracy, impact and tracking signs – even if I happen to encounter bigger game."
Animal welfare is one of Benedikt's central concerns. "Every shot I fire at game is carefully considered and must be justifiable from an ethical perspective, also in regard to the sustainable use of game. I owe that to our wild animals!" Of course, adequate hunting also includes, for example, maintaining winter fodder for all game species when resources are scarce. "Another important task for me is to clear large numbers of game fields and grazing areas. You can't just reap: you also have to till the fields and sow!"

Sustainable, humane hunting.
Benedikt lives and hunts in the woodlands of Franconia, where he holds a private license to hunt in the district owned by his father-in-law. He mainly encounters roe deer, wild boar and red deer. In addition, the dedicated huntsman also helps out with the management of roe and red deer in the Bavarian State Forests. Initially encouraged by his father, the nature enthusiast has been associated with hunting for 28 years and has practised it himself with the greatest care and passion for 13 years.
Adhering rigorously to his philosophy of sustainable, humane hunting, the native of Upper Franconia feels most at home hunting from a blind or – if the right situation arises – stalking on foot. "This is the most effective method, as I mainly hunt in areas with hoofed game." The issue of lead-free bullets never officially arose, as leaded ammo is permitted for hunting purposes. "For me, the advantage of leaded bullets is that I can rely on their proven effects in taking down game."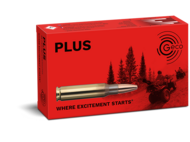 GECO PLUS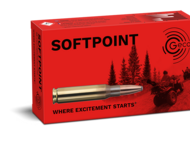 GECO SOFTPOINT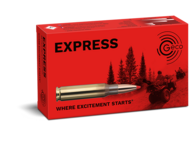 GECO EXPRESS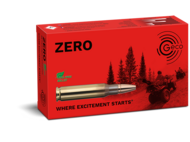 GECO ZERO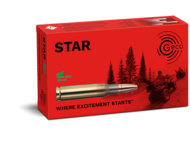 GECO STAR
Benedikt has a particular penchant for hunting wild boar, although red deer – the real woodland royalty – are his favourite species! "I find the process of creeping up on a wild boar truly thrilling and love the complexity of their behaviour. When will they approach a bait site; where will they linger; and how do their habits change over the course of the year? And you will be successful, provided your assumptions are correct and you pick the right strategy!"
In the end, though, it is all about experiencing nature and making sustainable use of its resources. "For the reasons I've already explained, I need a deformation bullet that will definitely produce an exit wound. This is incredibly important in my view to ensure humane hunting. I think that bullets should destroy as much as is necessary to initiate a quick death – but as little as possible to preserve the game meat as well." As a sustainable hunter, Benedikt uses and prepares every possible gram of game meat. "The animal did lose its life, after all, and so humane treatment is my way of showing gratitude."
The perfect GECO rifle scope to hunt wild boar:
The GECO 1-5x24i is an excellent choice for driven hunts. Its broad field of view makes it easier to acquire the target quickly, especially in narrow clearings or on the edges of thickets. The added value compared to red dot sights is obvious: The 5x magnification means you can acquire the target and ensure that game is taken down humanely, even at a slightly greater hunting distance.
back