Hubert's biggest dream is to restore balance to the worlds of hunting and forestry:
"I would like to see fair and ethical treatment of our native game, even before the challenge of forest conversion."
The 31-year-old hails from a "full-blooded hunting family" and is forester in the fifth generation. He looks after a forest district of 2,100 hectares in the Upper Palatinate, 1,600 of which he manages for hunting purposes.
GECO STAR – The dynamic hunting bullet.
A passionate Jagdterrier and German Spaniel handler, he relies on the unleaded and splinter-free deformation bullet GECO STAR. "A powerful immediate effect is important to me, especially in situations in which the game is pumping adrenaline. What's more, I am not restricted to certain hunting districts when I use lead-free ammunition." Hubert is particularly fond of wild boar. "I have shot over 300 sows in my hunting life since 2006 – and every additional sow is still an experience. The primitive nature and intelligence of this type of game attracts me." He still prefers a traditional style of hunting, despite the modern gear: "Night vision devices and the like are definitely justified, but don't present much of challenge to bag the game." One of his favourite types of hunting, apart from driven hunts, is therefore tracking wild boar after fresh snowfall. "You can never know what situation you'll encounter when you approach their lair – that makes it so exciting. The GECO STAR is worth its weight in gold here as well. It has outstanding natural accuracy with a reliable and fast effect, without placing my dogs at risk."
Hunting with game calls in local grounds – with GECO.
The period of hunting with game calls is another highlight in Hubert's year. "It's high time to fix my sights on older, sly bucks. You encounter the game as "equals", as you draw closer, where they will be able to see, smell and sense the hunter. And you have to outsmart all these senses if you hunt with game calls." The hunter and forester has a special strategy when it comes to roe deer: he hunts the ruminants out in the fields only in the first two weeks of May and then downs tools – with the exception of injured sows. By contrast, he hunts deer in the forest all year round and focuses mainly on the areas undergoing regeneration. The underlying purpose of this is to manage the populations of deer. His aim is to achieve a sustainable population with a balanced gender ratio and healthy age structure that suits the available forest resources.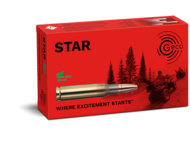 GECO STAR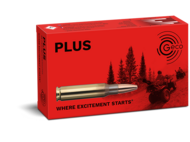 GECO PLUS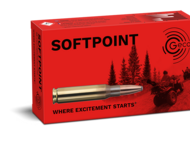 GECO SOFTPOINT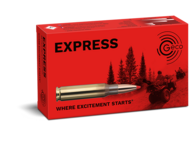 GECO EXPRESS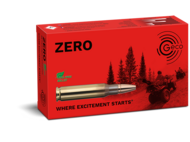 GECO ZERO
Aside from humane treatment, Hubert is deeply concerned to ensure that the game meat is used properly. This is yet another reason to choose deformation bullets. They mushroom on impact with the game body, while preserving their mass stability. They also leave no fragments in the meat and virtually guarantee an exit wound with an adequate trail. "That's great, of course, for the person who uses the meat. And we serve up as much of the game as we can at mealtimes."
The perfect GECO optics for a variety of hunting experiences:
The GECO 1.7-9x44i rifle scope is a perfect all-rounder. Whether it's hunting from a blind, using game calls, drive hunting or tracking – the 1.7-9x44i is a lightweight, compact scope that catches the eye with its versatility for everyday hunting scenarios.
back